STUNNING SMOKY MOUNTAIN VISTA VIEWS
AT ABSOLUTE AUCTION, NOVEMBER 1, 2022
BID TO BUY THIS STUNNING 30 SMOKY MOUNTAIN ACRES TO BE DIVIDED INTO TWO TRACTS OF SPECTACULAR RIDGE TOP BUILDING WITH MULTIPLE BUILDING AREAS AVAILABLE ON FLAT RIDGE TOP LAND! THESE TRACTS HAVE GENEROUS ROAD FRONTAGE, MINIMAL BUILDING RESTRICTIONS, AND UNPARALLELED PANORAMIC SMOKY MOUNTAIN VIEWS! JUST 3.5 MILES TO THE FOOTHILLS PARKWAY & 1.5 MILES TO THE COSBY ENTRANCE OF THE GREAT SMOKY MOUNTAINS NATIONAL PARK.
20 MILES FROM DOWNTOWN GATLINBURG (HWY 321) AND 14 MILES FROM INTERSTATE 40 EXIT, NEWPORT, TN. OUT OF THE HUSTLE AND INTO THE MOUNTAINS, YET CLOSE TO ALL OF THE SHOPPING AND ENTERTAINMENT THE AREA HAS TO OFFER. LAND LIKE THIS RARELY IS AVAILABLE ESPECIALLY AT ABSOLUTE AUCTION! SEE DOCUMENTS FOR MAP AND RESTRICTIONS.
OPEN HOUSE SUNDAY, OCT 30 2-6PM ON SITE AT SALES #1 & #2 SONSHINE RIDGE RD.
FROM NEWPORT, TN EXIT, TAKE COSBY HWY (32) SOUTH FOR 13 MILES TO SONSHINE RIDGE RD, FOLLOW SIGNS TO SALE SITE! ALL SALES WILL BE AVAILABLE FOR VIEWING ALONG HWY 32, FOR DETAILED GPS DIRECTIONS USE WEBB'S MARKET LOCATED AT 4382 COSBY HWY, COSBY TN 37722 -- SIGN ON RIGHT JUST PAST STORE. ALSO YOU MAY CALL: 865-453-1600 OR 865-206-4040 FOR ANY HELP. SEE YOU ON THIS BEAUTIFUL PROPERTY SUNDAY THE 30TH!
Tract 2
Tract 1
6+ COSBY HWY ACRES (ADJOINS LAND CURRENTLY BEING DEVELOPED BY NATIONAL RETAILER, DOLLAR GENERAL), OFFERING 100+ FT OF HIGHWAY FRONTAGE AND MULTIPLE OPTIONS TO CREATE INCOME IN THIS GROWING AREA. WATER IS AVAILABLE AT HIGHWAY. PLEASE SEE DOCUMENTS FOR MAP AND RESTRICTIONS.
2 FANTASTIC LOTS IN STONEBROOK SUBDIVISION. LOTS 19A HAS OUTSTANDING MOUNTAIN VIEWS AND ADDED HIGHWAY FRONTAGE, PLEASE SEE UPDATED MAP UNDER DOCUMENTS. PLENTY OF ROOM TO BUILD ON A MOSTLY WOODED LOT. 20A IS A WOODED LOT WITH A NICE BUILDING AREA AND A SHARED ACCESS ALONG STONEBROOK RD.
19A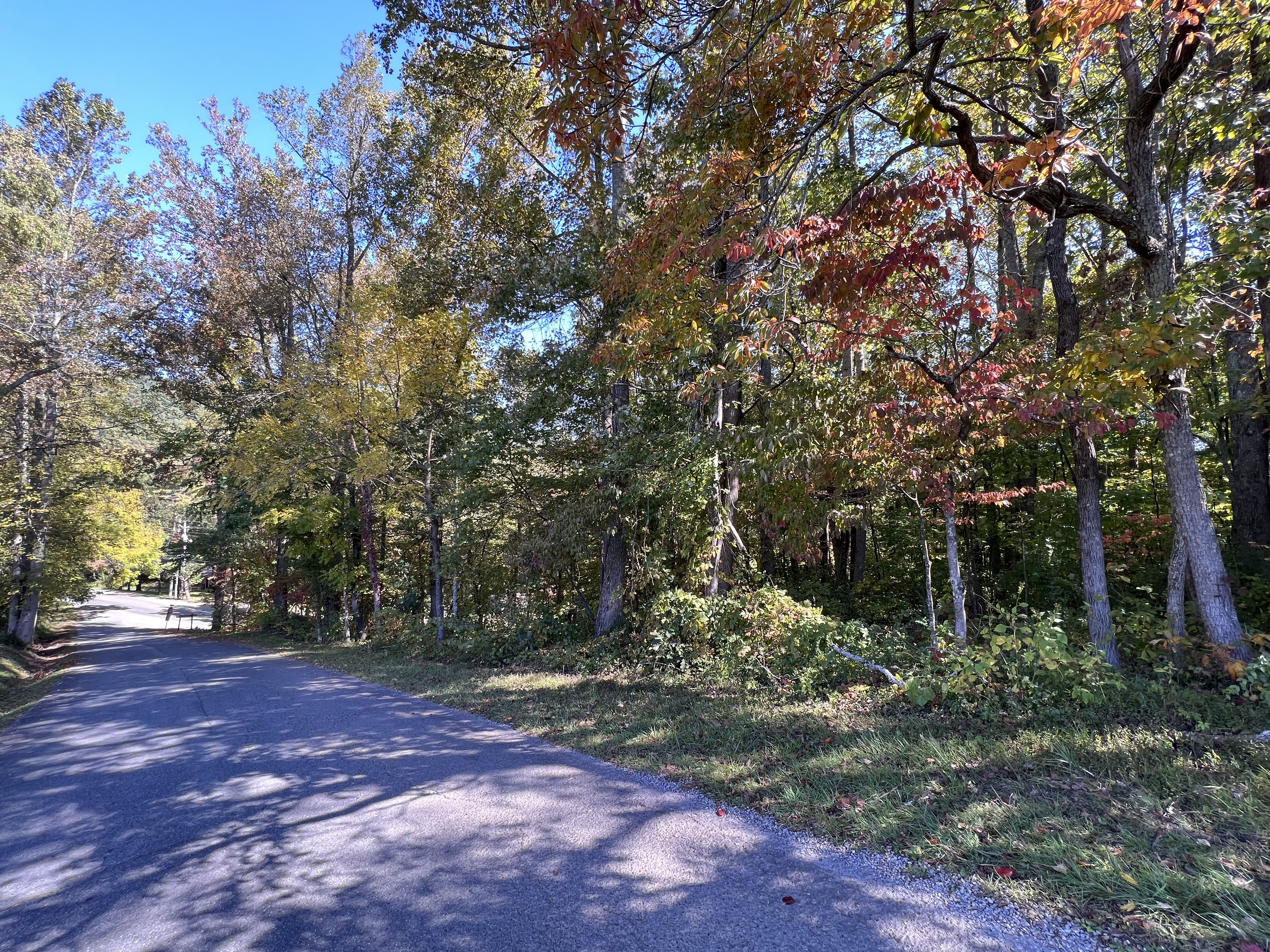 20A
5 FANTASTIC SALES IN ONE DAY @ ABSOLUTE AUCTION! BIDDING BEGINS OCTOBER 26, 2022 AND ENDS NOVEMBER 1. MORE DETAILS COMING SOON. TOTAL ACREAGE PENDING SURVEYS. ALL DOCUMENTS WILL BE AVAILABLE ON THIS WEBSITE BEFORE BIDDING BEGINS. FOR ANY QUESTIONS, PLEASE CALL OUR OFFICE AT 865-453-1600. THIS IS AN ABSOLUTE AUCTION, PLEASE READ AND AGREE TO TERMS BEFORE BIDDING.
10% BUYERS PREMIUM WILL BE ADDED TO EACH SUCCESSFUL BID All newspaper or other publications and all oral and verbal statements as to advertising made by owners of said property and by McCarter Auction, Inc., or any agent of said company, or by James C. Cates, are hereby revoked.
This is an Absolute Auction - All Sales are Final. The highest bid plus a 10% Buyers Premium will be the total sales price. All successful bidders will be required to sign a note for the deposit amount, in addition to deposit paid day of sale VIA CASH, GOOD CHECK, WIRE TRANSFER, OR CREDIT CARD. CREDIT CARD PAYMENT ONLY UP TO $1,000 AND ANY BALANCE ABOVE $1,000 TO BE PAID VIA CASH, GOOD CHECK OR WIRE TRANSFER. Note shall become null and void when buyer shall complete all requirements for closing as set out in their contract.
ALL ONLINE BIDS ON THIS AUCTION START WEDNESDAY, OCTOBER 26, 2022 AT 10:00 AM EDT AND WILL BEGIN ENDING ON TUESDAY NOVEMBER 1, 2022 AT 2:00 PM EDT. AUCTION END TIMES: McCarter Auction, Inc. Online Auctions are timed events and all bidding will close at specified time. McCarter Auction, Inc. Online Auctions also have an auto extend feature. Any bid placed in the final 5 minutes of an auction, the auction ending will be automatically extended 5 minutes from the time the bid was placed. Example: if an auction scheduled to close at 2:00 receives a bid at 1:59, the close time will automatically extend 2:04. The auto extend feature remains active until no further bids are received within a 5 minute time frame.
ALL PROPERTIES IN THIS SALE EXTEND IF ANY ONE OF THEM IS EXTENDED. McCarter Auction, Inc. reserves the right to adjust the auto extension time period. THE FINAL SALE OF PROPERTIES USING INTERNET BIDS/MAX BIDS WILL DETERMINE THE WINNING BIDDERS OF PROPERTIES AS ADVERTISED.
INTERNET BIDDING INCREMENTS = $0 TO $2,500.00 --- 50.00 $2,500.01 TO $10,000.00 --- 100.00 $10,000.01 TO $25,000.00 --- $250.00 $25,000.01 TO $50,000.00 --- $500.00 $50,000.01 TO $250,000.00 --- $1,000.00 $250,000.01 TO $500,000.00 -- $5,000.00 $500,000.01 AND UP --- $10,000.00
This online only auction is a CASH SALE not contingent on or subject to financing, appraisal, survey or inspections of any kind, as agreed to by bidders at registration prior to bidding and specified in the attached Auction Sales Contract.
BID PACKAGE: Auction Sales Contract & Promissory Note Package, along with any other paperwork pertaining to each sale #, will be sent by e-mail from McCarter Auction Inc to the successful bidder, who must execute and fax or email back to McCarter Auction Inc within 24 hours of receipt. Successful bidders not executing and returning their contract & promissory note with earnest money deposit (10% non-refundable deposit of total purchase price (certified funds or wire) made payable to McCarter Auction Inc.) within 24 hours of receipt will be considered in default and subject to an Administrative Fee (as defined below). All Administrative Fees are non-refundable. The entirety of the remaining balance is due at closing. Purchaser shall be responsible for all wire transfer fees and closing fees as set out in Auction Sales Contract and Auction Statement of Sale. Auction Administrative Fee: In the event a winning bidder fails to submit the signed "Auction Sales Contract," signed "Promissory Note," and deposit earnest money as provided in the pre-stipulated Auction Terms, the winning bidder will be charged an administrative fee of $2,500.00 on the credit card provided at auction registration. Additional default remedies are reserved by McCarter Auction Inc and the Seller as provided in the Auction Statement of Sale, the Auction Sales Contract and the Promissory Note. All Administrative Fees are non-refundable.
AUCTION SALES CONTRACT, PROMISSORY NOTE, and STATEMENT OF SALE: Each property is offered under specific terms provided in the auction sales contract, promissory note, and statement of sale. The Auction Sales Contract, Promissory Note, Statement of Sale are available at www.mccarterauction.com in the "View Documents" section of this auction website. Please read and review the contract, promissory note, and statement of sale thoroughly prior to bidding on any property. If you have not read and reviewed the Auction Sales Contract, Promissory Note, Statement of Sale and all other materials available plus completed your own "due diligence" to satisfy all questions, please Do Not Bid!
Buyer's Premium: A 10% buyer's premium will be added to the bid price on all properties to determine the final contract price. McCarter Auction Inc has the sole authority to resolve any bidding disputes as they may arise. McCarter Auction Inc is providing internet/online bidding as a service to Bidder.
Bidder acknowledges and understands that this service may or may not function correctly the ending day of the auction. Under no circumstances shall Bidder have any kind of claim against McCarter Auction Inc or anyone else if the internet service fails to work correctly before or during the ending of the auction. McCarter Auction Inc will not be responsible for any missed bids from any source. Taxes for the 2022 year to be prorated at closing and any back taxes and rollback taxes to be paid by seller at closing.
Closing on all Real Estate will be on or before 30 days from NOVEMBER 1, 2022. All properties to be sold in "as is" condition with no guarantees or warranties expressed or implied. Please rely on your previous inspections of all properties. Copies of survey and any other paperwork pertaining to the properties are available online.

The property will be sold free from all encumbrances and a Warranty Deed will be executed by the owner to the purchaser for said land. Terms for Real Estate are 10% down day of online bidding end, balance at closing within 30 days. Buyer to pay one-half of closing fee, in addition to their other individual closing costs.
Please note that Johnson Murrell & Associates will be the exclusive closing agent for all transactions. REMEMBER, this is an Absolute Auction and all sales are final. Do not bid unless you are prepared to pay appropriate deposit and meet all conditions to close as set out in your contract. Bidders must be ready, willing and able to close within 30 days. Please do not bid unless prepared to do so. 10% BUYERS PREMIUM TO BE ADDED TO EACH SUCCESSFUL BID